American indie rock band Death Cab for Cutie's 'Transatlanticism' was one of the songs played on the 9-1-1: Lone Star soundtrack last night — 9-1-1: Lone Star, Season 3, Episode 13, "Riddle of the Sphynx".
The track is the title track from Death Cab for Cutie's fourth studio album.
It has since become one of the band's most popular songs with more than 43 million plays on Spotify alone.
As for the Transatlanticism album, released in 2003, the album was an enormous success for the American band in both the United States and Canada.
Exploring the theme of long distance relationships, with the Atlantic Ocean being used as an illustration of what it is like to be separated from the person you love, it grabbed the attention of both fans and critics.
RELATED: Watch Death Cab for Cutie's superb live performance of 'Summer Years' in Amsterdam
The song 'Transatlanticism' is the quintessential example of that theme, with lead singer Ben Gibbard singing about being so far from the person he loves:
The rhythm of my footsteps crossing flatlands to your door
Have been silenced forevermore
And the distance is quite simply much to far for me to row
It seems farther than ever before (oh no)
The song ends with him repeating over and over again "I need you so much closer", followed by pleading "So come on, come on".
Listen to Death Cab for Cutie's 'Transatlanticism' from 9-1-1-: Lone Star on the band's album of the same name, and in the video.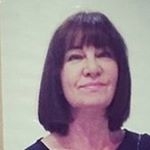 Latest posts by Michelle Topham
(see all)