Group/band/duo/singer/producer (sorry, but I still have no idea who they are as they/he/she (?) seem to prefer to be mysterious/inane (?) Denmark + Winter had another song featured on a hit TV series this week — this time on Prodigal Son, Season 2, Episode 1, "It's All in the Execution".
The track was Denmark + Winter's 'Don't Fear the Reaper (Re:Imagined)', and was heard as Martin is confronting Malcolm, and then continues playing over the end credits.
The song is a cover of Blue Öyster Cult's '(Don't Fear) the Reaper', which was originally released in 1976 on the rock band's fourth studio album Agents of Fortune.
Denmark + Winter's cover version is a much slower, piano-driven track, rather than the rock song it used to be.
Their version also seems to be quite popular, as it has been licensed in the past for use on the soundtracks of The Originals and Marvel's Inhumans.
Other covers they have released have shown up on shows like Dynasty, Stalker, Pretty Little Liars, The Vampire Diaries and Rosewood.
Listen to Denmark + Winter's ' Don't Fear the Reaper (Re:Imagined)' as heard on Prodigal Song this week in both the video and Spotify player below.
The second season of the crime drama series Prodigal Son is currently on Fox.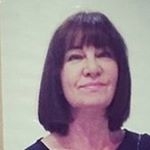 Latest posts by Michelle Topham
(see all)