Dua Lipa's 'Love Again' was dissected on new Sound Exploder season
When it comes to the now-Netflix series Sound Exploder, I have to admit I am in two minds.
Sure, it is nice to have a usually superb song and a talented singer get so much attention but, as a music journalist myself, I've got to say I'm not that bothered about the creative process, why the song was written or how it was produced.
I'm just not.
And maybe that makes me unusual when it comes to music journalists, but…so be it.
For me, I like a song and have an interest in the artist because it makes me feel something. That means, by the time it has been dissected by the artist and by the folks at Sound Exploder, I have often lost interest in it and wouldn't want to hear it again.
Because then all the mystery and magic the song once had has now gone.
Leading me to the new season of Sound Exploder, which showed up on Netflix this week. The series, of course, is a spin-off from the hit podcast of the same name.
The first episode of the new season of Sound Exploder featured one of my favorite songs — Dua Lipa's 'Love Again' — a dance pop song I knew the British singer songwriter had written as a result of a bad break up after realizing she could not trust the person she was dating.
In the episode, Dua Lipa herself talks about that relationship and how the song came about because of it.
She went on to say the song's meaning was ultimately a positive one for her — "It's a song about manifesting good energies and good people into your life, especially when things aren't quite going your way".
The facts behind Dua Lipa's 'Love Again' and the album Future Nostalgia
Dua Lipa's 'Love Again' is from the singer's sophomore studio album Future Nostalgia and was co-written by Lipa, Clarence Coffee Jr., Chelcee Grimes and Koz.
The album was released in March of this year and was an immediate hit for Lipa, making it to the top of the charts in 13 countries and charting in the Top 10 in a total of thirty one.
Future Nostalgia was also a critical success, and has also been nominated for four Grammy Awards in next year's 63rd Grammy Awards ceremony. (continue reading and listen to Dua Lipa's 'Love Again' after the promo…)
Dua Lipa's 'Future Nostalgia' lyric video she's a female alpha and definitely wearing the pants
The last performance Lipa gave of 'Love Again' was a live studio performance for NPR's Tiny Desk Concerts that was uploaded to YouTube last week and, yes, it is a gorgeous one.
Listen to Dua Lipa's 'Love Again' as discussed on Sound Exploder this week in both the album version and that gorgeous, and pretty much perfect, live Tiny Desk Concerts version below.
You can also watch the trailer for the new season of Sound Exploder below that.
And no, now I have heard the story behind the song, and have Lipa's explanation in my head where my own used to be, sadly I doubt I will listen to it again.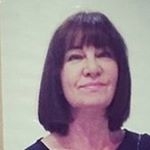 Latest posts by Michelle Topham
(see all)