The music of Electric Light Orchestra (E.L.O.) is obviously loved by the music supervisors of the sports drama Ted Lasso, as songs from the iconic British group have shown up a couple of times this season.
The latest was the use of E.L.O.'s 'Don't Bring Me Down', which played on last night's episode of the hit show — Ted Lasso, Season 2, Episode 12, "Inverting the Pyramid of Success".
That fabulous track is from Electric Light Orchestra's eighth studio album Discovery, which came out in 1979 via the Jet record label.
The song was written by band co-founder Jeff Lynne and is one of the most iconic E.L.O. songs. I remember dancing like a fiend to the track at high school discos back in the day as my friends and I loved it so much it was a common request to the DJ.
E.L.O.'s 'Don't Bring Me Down' is also the band's most successful single in the United States to this day, hitting #4 on the U.S. Billboard Hot 100 and the U.S. Cash Box charts, and #3 on the U.S. World Record chart.
The song also charted in the Top 10 in 12 other countries.
And in a cool historical note, 'Don't Bring Me Down' was dedicated to the NASA Skylab space station, which burned up after entering the earth's atmosphere in mid-July of that year.
It was the first U.S. space station, but was destroyed when it was unable to be re-boosted by the Space Shuttle, as that system wasn't completed until two years later.
Since then, in the UK especially, the song has become one that people bellow at parties, when they realize just how much life does just that — brings them down.
Listen to Electric Light Orchestra's 'Don't Bring Me Down' from last night's Ted Lasso in the video and on the band's album Discovery — a name, by the way, that was used for the fourth Space Shuttle.
A coincidence? I don't think so.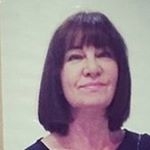 Latest posts by Michelle Topham
(see all)