British progressive rock band E.L.O.'s 'Last Train to London' was that track playing in the background of the latest episode of Ted Lasso last night — Ted Lasso, Season 2, Episode 9, "Beard After Hours".
The song played as the guys are at the pool table in the club, and was one of a huge number of tracks used in the episode.
E.L.O., otherwise known as Electric Light Orchestra, is one of the most iconic British bands of the 20th century.
Founded in 1970, they are known for their epic pop music backed by classical arrangements and instruments, but all put together with a futuristic feel.
Especially when it came to the band's album covers, which usually featured a multi-colored space ship.
E.L.O's 'Last Train to London' is a track from the band's eighth studio album Discovery which was released in 1979 via the Jet record label.
Related: Edwyn Collins' 'A Girl Like You' was that amazing song on Ted Lasso last night
To this day, it is one of the band's most recognizable tracks — specifically for its catchy melody and the line "I really want tonight to last forever, I really want to be with you" that, because of its higher pitched vocals and sweet melody, just seemed to stick in everyone's head.
At the time of its release, the song was one of E.L.O's lesser hits, charting in just the UK, the U.S. and Ireland. Since its release, however, it has become one of the band's most loved songs.
Listen to E.L.O's 'Last Train to London' in the song's official music video below, and on their album Discovery, because, man, that's an awesome song.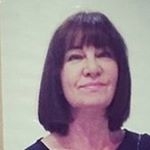 Latest posts by Michelle Topham
(see all)