The iconic American jazz singer Ella Fitzgerald's 'What Are You Doing New Year's Eve?' was one of a slew of gorgeous Christmas songs featured on the just released Netflix series Dash & Lily this week — Dash & Lily, Season 1, Episode 8, "New Year's Eve".
The song itself is originally from Fitzgerald's Christmas album Ella Wishes You a Swinging Christmas, which was released in 1960 via the Verve label group.
It was the only album of Christmas songs the jazz singer ever released on Verve, and surprisingly wasn't a massive hit for Fitzgerald only making it to #111 on the Billboard 200 chart. Quite strange, especially as it also featured popular Christmas songs like 'Rudolph the Red-Nosed Reindeer', 'Jingle Bells', 'White Christmas' and 'Frosty the Snowman'.
As for Fitzgerald's 'What Are You Doing New Year's Eve?', it also was not a song that was originally written for her, but instead was written in 1947 by Frank Loesser, an iconic songwriter who also wrote the music and lyrics for Guys and Dolls. (article continues below…)
Listen to Chuck Berry's 'Run Rudolph Run' from Dash & Lily and watch the cool animated music video
Since then, the song has also been recorded by such luminaries as Donny Osmond, The Carpenters, Barbra Streisand and Harry Connick Jr.
Interestingly, however, even though it is usually used as one, Loesser never meant the song to be a holiday song.
Instead, it was written as a man intimating he wants to spend the rest of his life with a woman and so he's asking her about an event a long way in the future, so she understands just how committed to her he has already become.
Now listen to Ella Fitzgerald's gorgeous version of 'What Are You Doing New Year's Eve?' as featured on Dash & Lily in the video below.
Isn't that just the most lovely thing?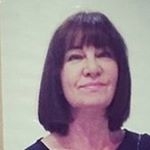 Latest posts by Michelle Topham
(see all)