I just loved loved loved Elliot Moss's '99' showing up on the new episode of Power Book II: Ghost this week — Power Book II: Ghost, Season 1, Episode 2, "Exceeding Expectations".
The track was the song playing during the scene at Ghost's funeral.
Elliot Moss's '99' is from the multi-instrumentalist's sophomore album Boomerang.
Released in 2017, with just seven tracks Boomerang is a shorter album than Moss's debut, but still a totally sweet one.
Moss himself is a songwriter, visual artist and producer as well as someone who plays a ton of different instruments. His first album, Highspeeds, was something he worked on from being in high school until its release in 2015.
Since that album's release, he has played concerts with a backing band and has opened for such luminaries as Digitalism and Cold War Kids.
Just like with all his videos, watching the music video for Elliot Moss's '99' it is easy to see the work is from a talented visual artist as it begins with various people sleeping on cold, hard ground.
It is up to the viewer to try to understand what is happening and who these people are.
As they all wake up and begin to walk across a desolate wasteland, there are flashbacks to one of them, a woman, on the back of a motorbike with her lover.
The landscape then changes to a long, broken pier heading out into a lake populated with people carrying suitcases. Watching them from an abandoned building is the woman and her lover, who desperately hold each other knowing they will soon be separated.
As the woman walks out along the pier herself, her lover who has let her go begins to run towards her shouting her name. It is then we realize, the two are actually lying on a dark, wet road with the motorbike in pieces ahead of them.
The woman is dead and the man is embracing her, trying to pull her back from death.
Listen to Naughty by Nature's 'Feel Me Flow' from Power Book II: Ghost, Season 1, Ep. 1
Listen to Elliot Moss's '99' as featured on this week's Power Book II: Ghost in that stunning music video below. It is a powerful, beautifully filmed story-centered piece, and is perfect as an accompaniment to that gorgeous track.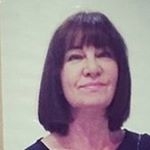 Latest posts by Michelle Topham
(see all)