New Jersey natives hip hop trio Naughty by Nature's 'Feel Me Flow' was one of the tracks played on the soundtrack of the new crime drama series Power Book II: Ghost this week — Power Book II: Ghost, Season 1, Episode 1, "The Stranger".
The song was heard during the party scene.
Advertising
Naughty by Nature's 'Feel Me Flow' is an oldie but a goodie. It was originally released on the trio's 1995 fourth studio album Poverty's Paradise.
The album itself made it to the top spot on Billboard's Top R&B/Hip-Hop Albums chart, and to #3 on the Billboard 200 chart.
'Feel Me Flow' was the big hit from the album though, even claiming the #3 spot on the Hot Rap Singles chart.
It was released as the second single from the album with those catchy vocals solely provided by the group's lead vocalist Treach.
The track also came with a cool official music video based around a summer heatwave and the outdoor party the heat required.
Advertising
Check out that video below and also listen to the track on their album Poverty's Parade below that.
As for Naughty by Nature, they have been around for a looooong time.
The trio first got together in 1986 and remained together, performing live and releasing music, until 2002 when two of the members had a disagreement about finances. They then disbanded the group but, after making up with each other, got back together in 2006 and have been creating music ever since.
You can currently catch Power Book II: Ghost, the follow up to the hit series Power, on Starz — and a show that is looking very much like it will have some of the best soundtrack music of the year.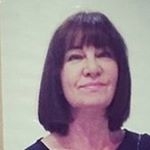 Latest posts by Michelle Topham
(see all)