The late American indie folk pop singer songwriter Elliott Smith's 'Angeles' was featured on the new Amazon Prime series The Wilds this week — The Wilds, Season 1, Episode 2, "Day Two".
The mellow track, which is reminiscent of classic Simon & Garfunkel mixed with The Beatles, was heard as Rachel is going to the bathroom.
Smith's 'Angeles' is from the indie singer's third studio album Either/Or.
Released in early 1997 via the Kill Rock Stars record label, the album was critically-acclaimed but not commercially successful.
It did receive attention, however, when two of the songs plus a new Elliott Smith song 'Miss Misery' were played on the soundtrack of the hit Robin Williams' movie Good Will Hunting.
The song 'Miss Misery' was also nominated for an Oscar for Best Original Song, an award given to a song written specifically for a movie.
As for Elliott Smith, a musician who was from many accounts an incredibly nice guy, had a far shorter music career than he should have had, as he died at the age of just 34 back in 2003.
At the time, his death was ruled as a suicide from a knife wound to the chest, but there is still speculation as to whether the wounds were self-inflicted or if he could have been murdered. (continue reading and listen to Elliott Smith's 'Angeles' after the promo…)
Listen to Radiohead's 'Reckoner' from The Wilds, Season 1, Episode 1 — haunting and hypnotic
For years, however, Smith struggled with substance abuse and often suffered from severe depression and paranoia.
His deteriorating mental state led to several concerts he couldn't finish as he couldn't remember the lyrics of songs or couldn't play his guitar, and to an altercation with police that led to his arrest.
After one terrible concert in May, 2002 when Elliott Smith opened for Wilco, Jake Brown, a reporter for Glorious Noise commented ""I seriously hope he's okay and that he gets his shit together. But it would not surprise me at all if Elliott Smith ends up dead within a year."
While Smith lived a few months longer than a year, Brown was tragically correct.
Listen to Elliott Smith's 'Angeles' as featured on The Wilds in both the video and on his album Either/Or in the Spotify player below. It is a beautiful song, and an incredible shame all that talent Smith possessed was not used to its full extent.
The Wilds is currently streaming on Amazon Prime and looking to be quite a hit this Fall.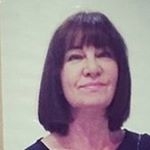 Latest posts by Michelle Topham
(see all)