The second Elvis Presley song played on the season finale of The Flight Attendant last night was Presley's 'Suspicious Minds' — The Flight Attendant, Season 2, Episode 8, "Backwards and Forwards".
The song played over the final scenes at the wedding as Cassie, Max and Ani are dancing, and then continued playing over the end credits.
Elvis Presley's 'Suspicious Minds' was released by the legendary singer in 1969, and hit #1 on the U.S. charts.
Interestingly, it was Presley's final #1 single on the Billboard Hot 100 chart in the U.S.
The track is also known as being one of the songs on which future singer and member of Grateful Dead, Donna Jean Godchaux, performed backing vocals.
Presley sang both the lead and harmony vocals on the song, as well as played guitar.
RELATED: Elvis Presley's 'Love Me Tender' was played on last night's The Flight Attendant
Advertising
Since its Presley release, 'Suspicious Minds' has also been recorded by other artists, with Fine Young Cannibals and Dwight Yoakam releasing the best and most interesting versions.
Listen to Elvis Presley's 'Suspicious Minds' from the wedding scene in last night's episode of The Flight Attendant in the video, and on his From Elvis in Memphis album.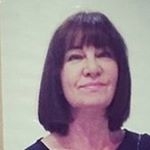 Latest posts by Michelle Topham
(see all)