The second season of the Norwegian comedy drama series Home for Christmas is currently streaming on Netflix and, along with the funny and sometimes sad storyline, the series also features a number of superb contemporary songs.
Songs like Emelie Hollow's 'Me', which was played on Home for Christmas, Season 2, Episode 5, "Den perfekte date".
Emelie Hollow is a Norwegian/New Zealand singer songwriter who has been releasing her self-written music since she was just 12-years-old and signed by Universal Music.
Hollow gained a huge amount of international attention, however, after 'LILY', her collaboration with British/Norwegian DJ Alan Walker, was released as a single from Walker's debut album and became an enormous hit.
The song ultimately gained a total of more than two billion plays on various streaming services, thrusting Emelie Hollow into the limelight at the same time. (continue reading and listen to Emelie Hollow's 'Me' below…)
Listen to Emma Steinbakken's 'Without You' from Home for Christmas, Season 2, Ep. 1
Since then, Hollow has released her own self-titled debut EP, followed by a second — Hear It Out Loud.
The singer is known for her beautiful, soaring vocals that have an almost childlike quality, and for her songs that are usually quite sad.
Emelie Hollow's 'Me' was released at the end of 2020 via Universal Music, and is the Norwegian singer's latest single.
Listen to 'Me' as heard on Home for Christmas in both the video and Spotify player below, and watch both seasons of the series on Netlflix.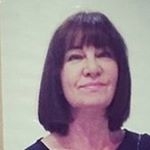 Latest posts by Michelle Topham
(see all)