American indie pop singer songwriter Emmit Fenn's music has been showing up more and more on hit TV shows lately, and I for one am thrilled.
Because much of what he produces is utterly beautiful.
His latest song to be played on a popular TV show is Emmit Fenn's 'Edge of the Dark'. A beat-heavy track played on the latest episode of Riverdale this week — Riverdale, Season 6, Episode 22, "Chapter One Hundred and Seventeen: Night of the Comet".
The song was played on the episode as Thomasina and Abigail enjoy their last few minutes in the bodies of Toni and Cheryl.
Emmit Fenn's 'Edge of the Dark' is from his album Far From Here, which was released on the Th3rd Brain Records label in 2021.
Fenn himself has been a professional musician since his song 'Painting Greys' became a big hit on Spotify. That caused him to drop out of college, and concentrate on his music career.
Since then, his music has begun to gain traction on TV, with songs licensed for play on shows like Shadowhunters: The Mortal Instruments, Station 19, The Flash, Sense 8, God Friended Me, Queen Sugar, Lucifer, and How I Met Your Father.
Listen to Emmit Fenn's 'Edge of the Dark' as heard on Riverdale last night on his Far From Here album, and in the track's official music video.
The video stars Brooks Gignan, who talks about his unusual appearance as the music begins to play. It addresses society's need to have everyone look 'acceptable', while those who are different are often cruely vilified.
And, if you want to hear something so stunningly beautiful you'll have it on replay for hours, also listen to Fenn's 'Far From Here'. It is one of my all-time favorite tracks, and a regular listen on my Spotify 'Liked Songs' list.
You can also hear many more songs from Riverdale on Leo Sigh.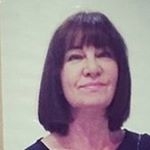 Latest posts by Michelle Topham
(see all)