American electro pop singer songwriter Emmit Fenn's 'You' was one of the tracks played on the first episode of the new supernatural teen drama Wolf Pack yesterday — Wolf Pack, Season 1, Episode 1, "From a Spark to a Flame".
The series itself stars Buffy the Vampire Slayer's own Sarah Michelle Gellar, so you can guarantee I was watching it the minute it came out on Paramount+ yesterday. And yes, while it isn't at Buffy level (yet), it is a decent watch.
Emmit Fenn's 'You' was played on the show's first episode as Luna arrives at the pop-up party and looks for Harlan. It continues as we see Harlan sneaking off with Asher.
The cool electronic dance song came out on Fenn's EP The Last Dance, Pt 2, which was released via his record label TH3RD BRAIN  in 2022. (Listen to the full EP down below)
With its electro clap beat and almost mesmerizing mellow, chill feel, it is a song perfect to dance around your living room to while holding a glass of red wine, luxuriating in the beat ,and with your eyes closed.
Fenn himself is a largely self-taught musician who began playing piano after his parents divorced, and he wanted something to distract him from all the upheaval going on around him.
He became a full-time musician in 2015 when, while still a college student, his song 'Painting Grey' went viral. He dropped out of school soon after, and signed with the TH3RD BRAIN record label.
I discovered Emmit Fenn, by the way, when his gorgeous song 'Far From Here' was licensed for play on Station 19. I immediately added it to my Spotify Liked Songs list, and must have listened to it a thousand times since, as it is one helluva lovely track.
Listen to Emmit Fenn's 'You' as heard on Wolf Pack in the video and on his The Last Dance, Pt. 2 EP, and you will probably become as addicted to his music as I have become.
You can watch Wolf Pack on Paramount +. I honestly wouldn't recommend it, though, as it is astoundingly terrible.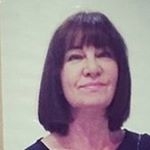 Latest posts by Michelle Topham
(see all)