Remember Irish singer songwriter Enya's 'Orinoco Flow', that iconic New Age track that was heard just about everywhere in the late 1980s?
Well, it got a much-welcomed resurrection when it showed up on the new episode of the Prime Video series The Boys this week — The Boys, Season 2, Episode 6, "The Bloody Doors Off" — when it was played during the scene with The Deep trying to recruit A-Train to the Church of the Collective.
Enya's 'Orinoco Flow' was one of the most-played New Age songs in the late 1980s and early 1990s. The song was released in late 1988 as the lead single from the Irish artist's sophomore album Watermark.
The beautiful and quite mesmerizing song hit the charts in 17 countries and topped the singles charts in Belgium, Ireland, the Netherlands (2 charts), Switzerland and the United Kingdom.
It was eventually certified Silver in the United Kingdom, and was also nominated for two Grammy Awards the following year.
Listen to The Turtles' 'Happy Together' from The Boys, Season 2, Episode 6
In the last 30 years, 'Orinoco Flow' has shown up again and again on TV series and movies, proving beautiful music will almost always stand the test of time.
The song has been featured on the soundtracks of TV series including South Park, Cougar Town, Black Mirror, Please Like Me, Brooklyn Nine-Nine, and in hit movies like Shrek Forever After and The Girl with the Dragon Tattoo.
Listen to Enya's 'Orinoco Flow' as featured on the soundtrack of The Boys this week in the track's official music video.
And, while we are at it, can we just talk about how The Boys is going from strength to strength this season as every new episode is released? To the extent that it is currently one of the best drama series to watch on Prime Video.
Sadly though, Amazon really screwed up here insisting on releasing the season episode-by-episode every Friday, instead of how Netflix does — with an entire season to binge-watch at once.
Shame on them!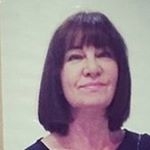 Latest posts by Michelle Topham
(see all)