Fleetwood Mac's 'Dreams' was played on the new season of Chilling Adventures of Sabrina this week — Chilling Adventures of Sabrina, Season 4, Episode 3, "Chapter Thirty-One: The Weird",
The iconic song was played in the episode as Sabrina and Lucas are on a date at Cerberus Books, and Sabrina is talking about why she said "Yes" to the date.
Fleetwood Mac's 'Dreams' first charted when it was released as the single from their Rumors album way back in 1977 via the Warner Bros. label.
At that time, the song hit the top spot on the Billboard Hot 100 chart.
More than 40 years later, and 'Dreams' ended up with more than 16 million streams in the U.S. when skateboarder Nathan Apodaca posted a Tik Tok video of himself skating down a street after his truck broke down, drinking from a bottle of Ocean Spray cranberry juice, and lip syncing to 'Dreams'.
The song subsequently entered the charts again in the U.S. and elsewhere, with the Tik Tok video becoming a viral sensation for the song and free advertising for Ocean Spray.
So much so, Ocean Spray gave Apodaca a new truck. (continue reading and listen to Fleetwood Mac's 'Dreams' after the promo…)
Listen to The Correspondents' 'Fear & Delight' from Chilling Adventures of Sabrina, Season 4, Ep. 1
The original release of Fleetwood Mac's 'Dreams' was similarly successful, charting in seven countries, and making it to #1 in Canada and the United States, and #8 in the Netherlands.
It was also certified Gold in the U.S., Norway and Denmark, 5 x Platinum in New Zealand, and Platinum in the UK.
Since its release, it has become one of Fleetwood Mac's most iconic songs.
Listen to Fleetwood Mac's 'Dreams' as played on Chilling Adventures of Sabrina in the band's official music video below. You can also hear it on their eleventh studio album Rumours below that.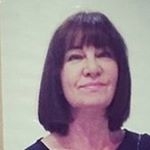 Latest posts by Michelle Topham
(see all)