Canadian electronic music artist FOXTROTT's 'Shaky Hands' was one of the tracks featured on the HBO Max mini-series The Flight Attendant last night — The Flight Attendant, Season 1, Episode 4, "Conspiracy Theories". (The episode aired on December 3rd, 2020)
The French horn-infused song was heard as Cassie is trying to get help from the police.
FOXTROTT's 'Shaky Hands' is from the Canadian artist's 11-track debut studio album A Taller Us, which was released via the British indie label One Little Indian Records in 2015.
The album was eventually shortlisted as a candidate to win the Polaris Music Prize in 2016.
FOXTROTT is the pseudonym of indie pop, electro pop singer songwriter Marie-Hélène Delorme.
She has been releasing music under the name since 2012, and currently also has several singles and three EPs out.
EPs that she then released as a second album in 2018.
FOXTROTT's 'Shaky Hands' also came with a powerful and artistically unusual video featuring a group of dancers performing in formation in an old quarry. A video you have to watch several times through just to catch everything that's going on. (Continue reading and listen to FOXTROTT's cool track 'Shaky Hands' below…)
Listen to Celeste's 'I'm Here' from Grey's Anatomy, Season 17, Episode 4
As for the drama series The Flight Attendant, it stars Kaley Cuoco, Michiel Huisman, Zosia Mamet, T. R. Knight and Michelle Gomez. It tells the story of alcoholic flight attendant Cassandra Bowden who wakes up in a Bangkok hotel one morning after a night of drinking with a dead body next to her.
The body is of a man she met on the flight into Bangkok, and who she hooked up with and went drinking with the same day.
The series is based on the book of the same name by the prolific Armenian-American author Chris Bohjalian, and is currently streaming on HBO Max.
Listen to FOXTROTT's 'Shaky Hands' from The Flight Attendant in that fabulous music video and on her album A Taller Us below.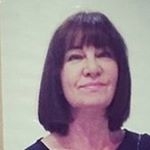 Latest posts by Michelle Topham
(see all)