It was all melancholic and emotionally devastating music on the latest episode of Grey's Anatomy last night — Grey's Anatomy, Season 17, Episode 4, 'You'll Never Walk Alone" — which aired on December 3rd, 2020.
Because, along with those sad songs from Kevin Garrett and Harry Hudson, we were also treated to more devastation from British R&B, neo-soul singer Celeste with her track 'I'm Here' — a song released earlier this year via Polydor Records.
Celeste herself is the queen of melancholic songs that are perfect for TV shows, with tracks like 'Hear My Dream' in the film The Trial of the Chicago 7 and 'Strange' showing up on the soundtracks of Love Island (UK) and Ted Lasso.
The American-born, now-British singer songwriter has seen some astounding success in the UK in the last couple of years with her sad and not-so-sad songs. That success is now translating to many more of her songs being featured on hit TV series.
Celeste also won last year's prestigious Rising Star Award at the Brit Awards, and was given the Introducing Artist of the Year award from the BBC Music Awards earlier this year — two of the most-noticed music awards in the United Kingdom.
Since then, Celeste has been named by several music bodies and critics as the British artist to watch when it comes to being a breakout success.
With her music being licensed for shows like Grey's Anatomy, it looks like they are probably correct. (continue reading and listen to Celeste's 'I'm Here' below…)
Listen to Harry Hudson's 'Meet Again' from Grey's Anatomy, Season 17, Episode 4, "You'll Never Walk Alone"
This Christmas, however, Celeste has really shown what she is made of with her song 'A Little Love' and her voice being used for the John Lewis commercial — the biggest TV commercial of the year in the UK, and one every British artist is dying to be featured on.
Considering John Lewis has never used an original song before, as they usually go with covers of already-iconic songs, this is a double honor for Celeste and one she is quickly taking advantage of as she has announced her debut album Not Your Muse is also coming soon.
Listen to Celeste's 'I'm Here' as featured on last night's Grey's Anatomy in both the video and music player below.
You can hear more of her gorgeous music on Spotify, on Deezer and on her YouTube channel.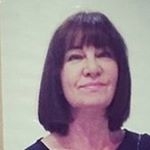 Latest posts by Michelle Topham
(see all)