There is always a specific feel to a song used on the hit hospital drama series Grey's Anatomy.
Take American folk rock/pop singer Harry Hudson's 'Meet Again', which was the song played at the beginning of last night's episode — Grey's Anatomy, Season 17, Episode 4, "You'll Never Walk Alone" — which was aired on December 3rd, 2020.
It is a guitar-driven song with lovely, soft music, sweet almost heavenly vocals and a feeling that, even if it may sound melancholic, it is still hopeful.
Those are the types of tracks the music supervisors of Grey's Anatomy like and, frankly, they are songs that really do fit the series perfectly.
Harry Hudson's 'Meet Again' is from the indie singer's sophomore studio album Hey, I'm Here For You.
Released earlier this year via MSFTSMusic/Roc Nation Records, the 15-track album is a set of similar sounding music to 'Meet Again', and features collaborations with Norwegian singer songwriter Astrid S and rapper and singer Jaden Smith. (Continue reading and listen to Harry Hudson's 'Meet Again' below…)
Listen to BANNERS' 'Where the Shadow Ends (Acoustic)' from Grey's Anatomy, Season 17, Episode 3
Hudson himself has been creating music professionally since 2014, when he began releasing songs independently.
With his debut album in 2018, however, the music industry really began to sit up and take notice with Hudson receiving invitations to perform at SXSW and at Los Angeles' iconic venue the Troubadour.
Since then, he has a habit of performing sell-out shows almost anywhere he goes.
Listen to Harry Hudson's 'Meet Again' as featured on Grey's Anatomy last night. You can also hear his sophomore album in full on the Spotify player below.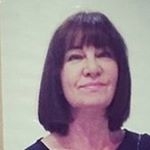 Latest posts by Michelle Topham
(see all)