British funk disco pop band Franc Moody's 'Losing Touch' was one of the many songs showing up on last night's episode of New Amsterdam — New Amsterdam, Season 4, Episode 2, "We're In This Together".
The London-based band, fronted by founders Ned Franc and Jon Moody, is known for their contemporary funk that incorporates cool melodies, electro pop sounds, addictive beats and a high-energy vibe. All created with a "rough, raw" feel to it the group seems to crave.
Franc Moody's 'Losing Touch' is from the duo's latest album House of FM, which was released via the Juicebox Recordings earlier this year.
The album features four studio-recorded tracks, followed by four live versions of those tracks. A great way of showing fans exactly what they can do when being a little more free.
Related: Celeste's 'Love is Back' was a gorgeous addition to last night's New Amsterdam
Listen to Franc Moody's 'Losing Touch' as heard on New Amsterdam last night on that album below.
The band also performed a cool live version of 'Losing Touch' at London's The Fish Factory studios, which was uploaded to YouTube as a promo for their new album.
Watch that down below.  Learn more about the pop duo on their official website.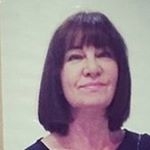 Latest posts by Michelle Topham
(see all)