One of the most haunting songs I have heard recorded by an artist I was not familiar with before their song suddenly shot into my brain and lodged there indefinitely showed up on the latest season of Lucifer this week.
That song was Galleaux's 'Tether Me', which was featured on Lucifer, Season 5, Episode 6, "BluBallz" and was played at the end of the episode as we see Lucifer and Chloe kissing and then beginning to make love.
A scene, I might add, that most Lucifer fans have been waiting for right from the beginning of this long journey.
And wow, was it worth it and, wow, was 'Tether Me' the most perfect music for that wonderful scene.
Los Angeles-based Galleaux's 'Tether Me' is actually the band's debut single — and yes, Galleaux is a band and not the name of the woman whose gorgeous vocals make this song so stunning.
A band that could not have had a better kickoff for their music than to have it featured on Netflix's number one show at the moment and, instead of just a few bars in the background, having it played loudly for most of that long scene.
Well deserved though, as this thing is stunning.
Listen to Galleaux's 'Tether Me' as featured on Lucifer in the band's video below, and in the Spotify player below that.
And, of course, follow the band on their YouTube channel, as I have a feeling we will be getting a lot more music like this from them and you wouldn't want to miss it, eh?
Lucifer, Season 5, is currently streaming on Netflix and, yes, the music in this latest season is the show's best yet.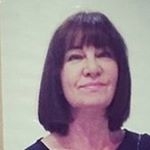 Latest posts by Michelle Topham
(see all)