Pennyworth, Season 2, Episode 3, "The Belt and Welt" aired on EPIX last night and, along with yet another plot full of surprises, Georgie Fame & The Blue Flames' 'Yeh Yeh' was also heard playing.
The song played as Alfred (Jack Bannon) and Martha (Emma Paetz) are outside the Delaney Club and Alfred is telling her he saw Thomas Wayne having a conversation with Alistair Crowley the Satanist.
Georgie Fame & The Blue Flames' 'Yeh Yeh' was originally released in 1965 via Columbia Records. The track became a number 1 hit on the UK Singles Chart for the British rhythm and blues group.
The song remained on the chart for a total of 12 weeks, placing Georgie Fame & The Blue Flames as one of the UK's top groups for a while.
Subsequent releases were not as successful, however, and lead vocalist Georgie Fame left the group a year later after he signed with a major record label for a solo career. (continue reading and listen to 'Yeh Yeh' below…)
Listen to The High Numbers' 'Zoot Suit' from Pennyworth, Season 2, Episode 1
The Blue Flames went on to eliminate and then add a couple of new members, and ultimately rename themselves as  The Jimi Hendrix Experience.
During their short time together, however, Georgie Fame & The Blue Flames released 10 singles and seven EPs, but it is their single 'Yeh Yeh' they are mostly remembered for releasing.
Modern day music fans may remember 'Yeh Yeh' for also showing up on the Netflix series The Queens' Gambit a couple of months ago.
Since its initial release, 'Yeh Yeh' has also been covered by artists like They Might Be Giants, Juliana Hatfield and jazz great Diana Krall.
Listen to Georgie Fame & The Blue Flames' 'Yeh Yeh' as played on Pennyworth last night in the video below, as well as in the live performance of the track on the album On The Air (Live).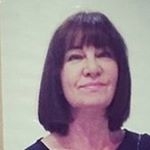 Latest posts by Michelle Topham
(see all)