The Epix crime drama Pennyworth was back last night with Season 2 kicking off with an excellent episode. An episode that, of course, featured interesting music.
In particular, The High Numbers' 'Zoot Suit', which showed up on Pennyworth, Season 2, Episode 1, "The Heavy Crown" as Alfred teaches the Raven Society's officer about respect.
And, just in case you are not in on the joke, The High Numbers are actually iconic British band The Who, or at least they were for a few months way back in 1964 when the guys had a new manager. A manager who thought it would be a good idea to have their music be more 'mod subculture-like'.
Along with the music also came a more 'mod-like' name — The High Numbers — which, apparently, comes from mod slang.
Under that name, The Who released a few singles, none of which gained much traction as, frankly, most of them were bland and not at all what we now know as classic The Who sound.
Included in those singles was The High Numbers' 'Zoot Suit', which is a pleasant enough 60's-style track, if something that would probably not have stood the test of time if it hadn't been recorded by The Who.
A couple of months after its release, the band members obviously realized this wasn't working, and that they were going in a direction they did not want to head in.
The new manager was dropped, and The Who not only went back to their usual sound but also their usual name. (continue reading, and listen to The High Numbers' 'Zoot Suit' below…)
Listen to The Who's 'Happy Jack' from Legion, Season 3, Episode 8, "Chapter 27"
Since then, of course, The Who has become one of the music industry's biggest legends.
Listen to The High Numbers' 'Zoot Suit' as played on last night's episode of Pennyworth in the video below.
No, it isn't a track with much substance, but it is a lovely piece of The Who history.
Pennyworth stars Jack Bannon, Ben Aldridge, Emma Paetz, Ryan Fletcher, Hainsley Lloyd Bennett, Paloma Faith, Polly Walker, and Jason Flemyng.
Season 2 of the hit series is currently airing on Epix.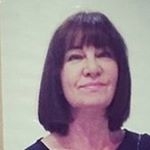 Latest posts by Michelle Topham
(see all)