Last night's episode of the superb drama series Ted Lasso brought on a whole wave of emotions, as Beard went through the massive upheavals that he did.
Along with the drama, and comedy, we also got some of the best music to show up on a TV show soundtrack in eons.
Including a song I loved as a kid and, still adore almost 50 years later — Gilbert O'Sullivan's 'Alone Again (Naturally)', which was heard on Ted Lasso, Season 2, Episode 9, "Beard After Hours".
Just in case you're not sure, it was that sad song playing as Beard is reading Jane's texts.
Irish singer songwriter Gilbert O'Sullivan's 'Alone Again (Naturally)' was released in 1972, and quickly became an enormous hit in the U.S., the UK and several other countries.
The song was lauded for its gorgeous melody and its incredibly complex lyrics, particularly as at the time O'Sullivan wrote it he was just 21-years-old.
Related: Electric Light Orchestra's 'Last Train to London' was a welcome addition to last night's Ted Lasso
50 years later, and 'Alone Again (Naturally)' still stands up as one of the best pop songs of the 20th century.
A song that made O'Sullivan a worldwide star, and helped set him off on a successful music career that has lasted almost half a century.
His last release, by the way, was his 2018 self-titled album. His 19th studio album, and one that hit the UK Top 20 Albums chart.
Listen to Gilbert O'Sullivan's 'Alone Again (Naturally)' from last night's Ted Lasso in the video of one of his original live performances of the track, and on the Deluxe version of his album Back to Front.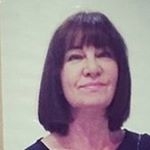 Latest posts by Michelle Topham
(see all)