It was a night for sad music on last night's mid-season premiere of the medical drama The Resident. Not a surprise though when it turns out Mina has decided to go back to Nigeria.
Not only did we get James Blake's gorgeous latest release, but American R&B singer Giveon's 'Heartbreak Anniversary' also made a welcome appearance on The Resident, Season 4, Episode 9, "Doors Opening, Doors Closing".
Giveon's 'Heartbreak Anniversary' was released in early 2020 via Epic as the second release from his debut EP Take Time. It showed up a second time several months later on his album When It's All Said and Done… Take Time.
And, while 'Heartbreak Anniversary' did very well for Giveon in the U.S., making it onto four charts including at #22 on the Billboard Hot 100, it was a huge success for him in Asia charting at #1 in Singapore and Malaysia, and breaking out in several other Asian countries.
The track finally charted in 16 countries, and was certified Gold in three, including the United States and Australia.
The music video for Giveon's 'Heartbreak Anniversary' was equally successful, garnering almost 39 views for the Long Beach native.
Giveon himself has said he is influenced by singers like Frank Sinatra and Frank Ocean, artists you can definitely hear in his music.
Listen to Giveon's 'Heartbreak Anniversary' in the song's official music video and on the Spotify player below.
The singer wrote the song from the perspective of a friend who has just gone through a breakup.
The Resident is currently airing on Fox.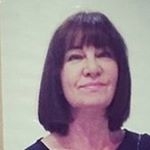 Latest posts by Michelle Topham
(see all)