One thing about TV shows like the American sit-com The Goldbergs is they often resurrect old songs we haven't heard for decades. Songs like the iconic Gloria Estefan and Miami Sound Machine's 'Conga', which played on the show last night — The Goldbergs, Season 8, Episode 1, "Airplane!".
That song was the first hit single Gloria Estefan and Miami Sound Machine ever made, and came nine albums after their first full-length release.
Released in 1985 on the band's ninth studio album (second English-language album) Primitive Love, 'Conga' was released in 1985 as the second single from the album.
The song was an enormous world hit for the band, except surprisingly in the UK where Brits preferred the song 'Bad Boy' from the same album.
'Conga' eventually charted in 11 countries, including the U.S. where it topped Billboard's Hot Dance Singles Sales chart. The song went on to be certified Gold in both the U.S. and Canada, and to become the signature track for Gloria Estefan and Miami Sound Machine.
The track also spawned a music video in which the band is at a boring high-profile dinner listening to a pianist play classical music. Suddenly, they are announced as one of the acts and, when they take the stage, the previously staid crowd suddenly comes alive. (article continued below…)
Listen to The The's 'This is the Day' from Love and Monsters soundtrack
During the 35 years since the song's release, Gloria Estefan and Miami Sound Machine's 'Conga' has been licensed for many hit TV show soundtracks. Shows like Melrose Place, Futurama, The Simpsons, Family Guy, Dancing with the Stars and America's Got Talent, as well as this week's episode of The Goldbergs.
No wonder as it is an incredibly addictive track.
Listen to Gloria Estefan and Miami Sound Machine's 'Conga' as featured on The Goldbergs soundtrack in the official music video for the song below.
You can also hear the band's album Primitive Love, which includes 'Conga' in the Spotify player.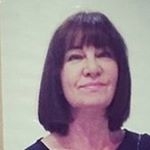 Latest posts by Michelle Topham
(see all)