While Love and Monsters — the just-released post-apocalyptic movie — might be focused on its terrifying, and usually quite massive, monsters, one other thing about this extremely fun movie is also cool.
Its music soundtrack.
After all, when a music supervisor picks cool, upbeat throwback songs like The The's 'This is the Day' to illustrate the fun and humor behind the horror, you just know he or she is clued in to what makes up a standout soundtrack. (article cont. after the Love and Monsters trailer)
The The's 'This is the Day', by the way, was the track playing as Joel (Dylan O'Brien) explains how the underground bunker works.
'This is the Day' is from the indie post punk band The The's debut album Soul Mining, which was released in 1983 via the Epic record label . The song was released before the album, however, as its second single.
And, while the track did not do as well as The The would probably have liked back then (#71 on the UK Singles chart), it has been featured in a slew of TV shows and movies since to more than make up for it.
In fact, if you have watched The Good Doctor, Sex Education, 9-1-1, the HBO series Looking or the movies Static, I Feel Pretty, Empire Records, Swallow or Every Day, chances are you have heard it before.
Even if you're not familiar with the 1980s band. (article continues after the trailer…)
Listen to Arcade Fire's 'Keep the Car Running' from Love and Monsters soundtrack
As for Love and Monsters, it is a post-apocalyptic film that has as much humor in it as it does scares. It is well-acted, the monster special effects are superb and the story is engaging.
In atmosphere, it feels very much like that cult classic Tremors, and yes, it is just as much fun.
In other words, if you are looking for a slightly scary but highly entertaining family-friendly movie to see either at the movie theater or on video on demand, this one could be a great choice.
Until then, listen to The The's 'This is the Day' as played on Love and Monsters below.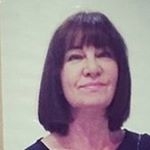 Latest posts by Michelle Topham
(see all)