Australian hip hop/soul singer Grace's song 'Church On Sunday' was featured on NCIS: New Orleans this week — 27th September, Season 3, Episode 2 "Suspicious Minds". The track is from Grace's debut studio album FMA, and has a distinctive and very cool 60s feel to it.
The song is not Grace's first to be featured on a TV show, however. Her hit single 'You Don't Own Me' showed up in the trailer for the Aussie TV series Love Child, as well as in the Suicide Squad trailer.
As for Grace, she is from a musical family in Australia. Her brother Conrad Sewell is also a singer, and her grandparents toured with the Bee Gees.
Grace herself was signed by RCA Records in 2015, and moved to Los Angeles soon after to record her first album.
As for Grace's 'Church On Sunday', it's a song about girls who play with guy's emotions with no intention of getting serious about them. But then they realize, hey, I probably shouldn't be doing this but, instead, should go to church on Sunday and make myself a better person.
Listen to it below. It is a fun one. And you can grab her debut album, FMA now on most major digital music platforms.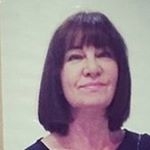 Latest posts by Michelle Topham
(see all)