Listen to Gregory Alan Isakov's 'If I Go, I'm Going' from The Haunting of Hill House's end sequence
Now I am not going to lie to you. I have not watched the new Netflix horror series The Haunting of Hill House. There is also a very good chance I never will. (Yep, I am a wimp. What of it?)
That being said, I have had several people email me links to some of the songs that are featured in the hit series, and I've gotta say the music is stellar.
Case in point, indie folk singer Gregory Alan Isakov's beautiful song 'If I Go, I'm Going', which was featured on The Haunting of Hill House episode 10, "Silence Lay Steadily" during the end sequence.
Gregory Alan Isakov is a South African singer songwriter that has lived in the United States since he was seven years old.  He got his music career started when he joined a band at the age of 16, and almost immediately went on tour.
His first gigs as a professional musician, however, were while he was working as a gardener. He later gained more recognition when he began touring with popular blues and jazz musician Kelly Joe Phelps.
Isakov currently has seven albums released, including a lovely collaboration with the Colorado Symphony. 'If I Go, I'm Going' is from his 2009 album This Empty Northern Hemisphere. 
Along with its feature play on The Haunting of Hill House, 'If I Go, I'm Going' has also been featured on the David Duchovny/Showtime hit drama series Californication.
Listen to Gregory Alan Isakov's 'If I Go, I'm Going' in the video below. You can also listen to it and the album it came from in the Spotify widget below that.
Related: Is The Haunting of Hill House the scariest series ever made?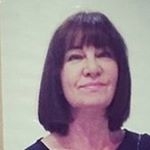 Latest posts by Michelle Topham
(see all)