South African/American indie folk singer songwriter Gregory Alan Isakov's 'San Luis' was played on the new season of the Netflix drama series Virgin River this month — Virgin River, Season 2, Episode 4, "Rumor Has It".
The song was heard playing as Jack is visiting Charmaine and says he will spend the night on the sofa, as long as she stops spreading gossip about Mel.
It continues as he walks into the living room to find Hope is also at home.
Gregory Alan Isakov's 'San Luis' is one of his most well-known and most-loved songs.
The song is from his seventh studio album Evening Machines, and has been so liked by TV show music supervisors the beautiful track has also been licensed for hit shows like NCIS: Los Angeles, This Is Us, the Ricky Gervais series After Life and Splitting Up Together.
It is not just Gregory Alan Isakov's 'San Luis' that has been popular with music supervisors, however, as in the last few years the indie singer songwriter has seen a huge number of his songs featured on TV shows.
So much so he has made a quite lucrative career for himself just from licensing his songs alone.
Just a few of these include features on The Originals, Californication, The Blacklist (several times), McGyver, Private Practice, Heartland, Teen Wolf, The Haunting of Hill House and Brothers and Sisters.
Listen to Gregory Alan Isakov's 'San Luis' as heard on Virgin River in the official music video below. (continue reading and listen to Isakov's 'San Luis' below…).
Listen to The Promised's 'We Could Be in Love' from Virgin River, Season 2, Ep. 4 — a true feel good song
A video that is stunningly filmed as it shows the singer sitting in his truck playing his guitar, or walking through deserted deserts, while galloping wild horses and flocks of birds move around the landscape.
Isakov himself said about writing 'San Luis':
"I started it in the Great Sand Dunes in San Luis Valley in Southern Colorado, and there's a lot of Colorado in that song. The feelings and the kind of spirits that I found there, that made it into the writing. But I finished it in San Luis Obispo, in California on tour. And it was trippy, because I was in this hotel, and it felt bizarre."
So, yes, whether you live in California or Colorado, or even somewhere else in America with a San Luis, this song could be about the beauty of that.
You can find the lyrics for Isakov's 'San Luis' on his website.
The drama series Virgin River is streaming on Netflix.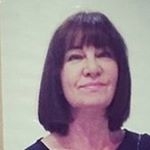 Latest posts by Michelle Topham
(see all)