Grimes' 'Medieval Warfare' is featured on Suicide Squad: The Album, (even though it didn't appear in the movie), and it's a very different Grimes you will hear on this track than you are normally used to.
That's because her 'Medieval Warfare' is all metallic guitars and drums, and a much 'dirtier' sound than Grimes' usual fare.
As for if she will be doing more work for movies? Grimes had this to say to Rolling Stone when she talked to them about 'Medieval Warfare':
"Everyone I know who's ever done it brutally hated it and highly recommends against it. So now I feel a bit more fearful of it. Literally everyone I know who's done it has extreme vitriol and says things like, 'I wasted three years of my life'".
Guess not, huh?
Listen to Grimes' singing 'Medieval Warfare' in the video below.
Suicide Squad: The Album released yesterday, and also includes music from Imagine Dragons, Lil Wayne, Wiz Khalifa, Twenty One Pilots, Panic! At The Disco and Creedence Clearwater Revival .
Advertising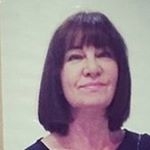 Latest posts by Michelle Topham
(see all)