Norwegian indie pop rock band's Hajk's 'Magazine' was one of the indie songs featured on Good Trouble last night — Good Trouble, Season 3, Episode 18, "
A show whose music supervisor decided to choose songs for its soundtrack from singers and bands most of us are probably not familiar with.
Songs that, on all counts last night, were stellar.
Take Hajk's 'Magazine', a track that was released in 2017 on their debut studio album.
And one that comes with an official music video featuring Hajk (pronounced "Hike") giving a gorgeous performance of the song live in Oslo in late 2016.
That track is mesmerizing from the opening bars with that lovely harmony, to the mellow guitar and addictive melody, and those quirky-sounding lyrics sung by the band's incredible vocalist Sigrid Aase (yep, I am a sucker for English sung by Scandinavians, as it often comes with a delightfully quirky accent that is so beautiful to listen to).
Related: Listen to Flavia's sultry-voiced 'Blue' from last night's Good Trouble
Hajk, by the way, is a relatively new arrival on the Norwegian contemporary music scene. The band got their start playing at the Øyafestivalen in Oslo in 2015. An appearance that garnered them a massive amount of attention then and since.
Learn more about the band on a lovely little documentary produced by Traits a couple of years ago right before Hajk released their second album. You'll find that down below
And, of course, listen to Hajk's 'Magazine' as heard on Good Trouble on the band's self-titled debut studio album, and in the song's music video below.
You can also keep up-to-date with future music from this superb band on their official website.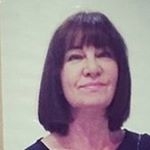 Latest posts by Michelle Topham
(see all)