Los Angeles-based indie rock band Holy Wars' 'Little Godz' was one of several songs played on the soundtrack of Legacies this week — Legacies, Season 3, Episode 4, "Hold on Tight".
The song began playing as The Super Squad arrive at the high school to battle the monsters that have been summoned by the Necromancer and, yep, with its pounding beat and angry-sounding vocals, the track is just about the most perfect song when it comes to musically illustrating a fight.
Holy Wars' 'Little Godz' is a standalone single that was released by the as yet still album-less band in 2020. (Although they do have an EP out).
It is a track about the obsession with social media and selfies, and how the constant release of selfie after selfie by tens of millions of people around the world does little positive.
Instead, it just creates even more Internet clutter nobody really cares about. (continue reading below…)
Listen to Chloe Moriondo's 'i want to be with you' from Legacies, Season 3, Episode 4
The track also spawned an official music video featuring band members Kat Leon and Nicolas Perez that is equally as high-energy, hard rocking and powerful.
Listen to Holy Wars' 'Little Godz' as heard on Legacies last night in that music video. You can also hear the single on Spotify.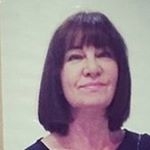 Latest posts by Michelle Topham
(see all)