Listen to Hudson Thames' 'Bigger Than Us' from Grey's Anatomy, Season 16, Ep. 6
Hudson Thames' 'Bigger Than Us' featured on Grey's Anatomy
Grey's Anatomy Music Supervisors consistently choose some of the best TV show soundtrack music around.
On last night's emotional episode of the hit medical drama series, however, they outdid themselves. Especially with the inclusion of actor and now-singer Hudson Thames' 'Bigger Than Us', which appeared on Grey's Anatomy, Season 16, Episode 6, "Whistlin' Past the Graveyard".
The beautiful song was heard as Meredith says goodbye to her cellmate, DeLuca looks for Zola and, when she finds her, the pair have a heart-to-heart conversation, and as Schmitt makes sunflower costumes.
Hudson Thames' 'Bigger Than Us' is a song that talks about bad situations in life not always being the fault of the people involved in them:
I got no regrets
I wish you the best

Tried to keep it small, it wasn't enough
It's nobody's fault, it was bigger than us
At least we gave it all, a little too much
'Bigger Than Us' was written by Thames, Ross Golan and Stephan Moccio.
And, as if the song isn't beautiful, Thames also has a gorgeous live version of the song recorded with a full orchestra at AIR Studios in London.
Listen to Hudson Thames' 'Bigger Than Us' from Grey's Anatomy. Season 16 with that orchestra in the video below. It's pretty stunning.
Related reading: Listen to Freya Ridings' 'Castles' as heard on Grey's Anatomy this week — it's a powerful self-empowerment song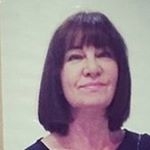 Latest posts by Michelle Topham
(see all)