While most critics aren't enamoured with the just-released horror movie Five Night's at Freddy's, as horror films go it is actually quite entertaining.
Although no, it isn't remotely frightening.
Advertising
But it does feature decent acting, main characters you can empathize with, a fast-paced plot, and a cool soundtrack of 80s songs.
Songs like Iggy Pop's 'Real Wild Child (Wild One)' — the track that was playing on Five Nights at Freddy's as Abby is dancing with the animatronics, and as she attempts to strum the guitar and then gets shocked.
Is Iggy Pop's 'Real Wild Child (Wild One)' an original release?
No, the Iggy Pop version of the new wave track was not the first one to be released.
That was a recording by Australian rock singer Johnny O'Keefe, who was also one of the song's writers, and who released the song — originally titled 'Wild One' — on his Shakin' at the Stadium EP back in 1958.
But it was American musician and singer Iggy Pop's cover of the track that made it a worldwide hit.
Advertising
His release, which was from his seventh studio album Blah-Blah-Blah, climbed high up charts in nine countries, hitting #1 in New Zealand, #10 on the UK Singles chart, and charting at #27 on the U.S. Mainstream Rock chart.
RELATED: The Romantics' 'Talking In Your Sleep' also graced the Five Nights at Freddy's soundtrack
It is also a song that has grabbed the attention of music supervisors, as not only was it featured on Five Nights at Freddy's, 'Real Wild Child' has also been licensed for play on movies like Problem Child, and Crocodile Dundee II.
Listen to Iggy Pop's 'Real Wild Child (Wild One)' from Five Nights at Freddy's in the singer's original music video for the song, and on his Blah-Blah-Blah album via Spotify.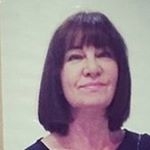 Latest posts by Michelle Topham
(see all)