The horror film Five Nights at Freddy's premiered on both Peacock and in select movie theaters around the United States this week.
While critics seem to hate it, fans of the franchise have made it so the $20-million-budget film has already grossed over $39.5 million at the box office, let alone how much it made with its licensing deal with Peacock so…the critics can probably suck it, eh?
Advertising
It isn't just horror with Five Nights at Freddy's either, as the Emma Tammi-directed film also features some cool songs on its soundtrack.
Songs like The Romantics' 'Talking in Your Sleep', which showed up in several scenes throughout the film, including suddenly blaring through the loudspeakers as Mike is taking a nap, and being played by the animatronics.
When did The Romantics' 'Talking in Your Sleep' come out?
The song was released by the American indie rock band in September, 1983 as the lead single from their fourth studio album In Heat, which came out on the Nemperor record label.
The single skyrocketed to #3 on the Billboard Hot 100, to #1 on the Dance/Disco Top 80 chart, #2 on the Top Rock Tracks chart, and #4 on the Cash Box Top 100, and ended up being the most successful song the rock band ever released in the U.S.
It also ranked high up charts in 10 other countries.
Advertising
But no, The Romantics' song is not the one that became a massive hit in the United Kingdom, as that version was sung by the English pop group Bucks Fizz.
Listen to The Romantics' 'Talking in Your Sleep' from Five Nights at Freddy's in the track's music video, which has the band surrounded by sleeping women as they perform, and via their In Heat album.
Five Nights at Freddy's is now airing on Peacock.
RELATED: The Romantics' 'What I Like About You' was played on The Blacklist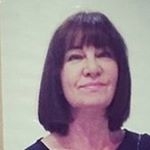 Latest posts by Michelle Topham
(see all)