American pop rock band Imagine Dragons' 'Thunder' was one of the tracks played on this week's procedural drama 9-1-1 — this time as Buck is visiting Chimney while in his coma world — 9-1-1, Season 6, Episode 11, "In Another Life".
Imagine Dragons' 'Thunder' is the 10th track on the band's third studio 2017 album Evolve, and was released as the album's second single.
The song tells the story of a person (lead singer Dan Reynolds) who refuses to be pulled down by those around him who do nothing but make fun of him and put him down.
Instead, he has a huge dream, and he will do everything he can to make sure he achieves it (in this case, as the leader of a hugely successful rock band).
The bangin' rock song went on to climb very high up charts in more than 30 countries, with a #1 spot in the Czech Republic and #2 spots in several other countries.
In the United States, where Imagine Dragons' 'Thunder' had its biggest success, the song hit the #1 on three charts — the Billboard Adult Top 40, the Mainstream Top 40 and the Hot Rock & Alternative Songs chart.
It eventually became so successful, 'Thunder' was certified Gold, or Platinum, or many many many times Platinum in 18 countries.
As of 2023, Imagine Dragons' 'Thunder' has almost 2 billion views on its music video on YouTube, and 1.9 billion listens on Spotify.
That makes it one of the band's most successful releases, and one of the world's most successful pop rock songs.
Listen to Imagine Dragons' 'Thunder' as heard on 9-1-1 last night in the song's music video, and on the band's Evolve album.
RELATED: Imagine Dragons performed their hit song 'Thunder' on Ellen and it was a blast – Watch!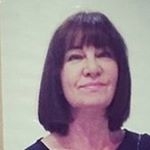 Latest posts by Michelle Topham
(see all)