American alternative rock band Interpol's 'Evil' showed up on the soundtrack of the latest episode of The 100 last night — The 100, Season 7, Episode 6, "Nakara".
The song was heard during the mess that was last night's episode, during the montage of Diyoza's time on Bardo.
And yes, I say 'the mess' as the writing in The 100 seems to disintegrate even further in every new episode. To the point that, if I hadn't already invested an enormous amount of time in the first six seasons I would have given up by now.
That writing is also echoed in the number of viewers still watching the series, with last night's episode having its third lowest viewership yet.
One of last night's saving graces though, other than everything we ultimately got to learn about Diyoza, was Interpol's 'Evil'.
A track that is from the indie band's sophomore studio album Antics.
Released back in 2004, Antics was a big hit for Interpol making it to the #15 spot on the Billboard 200 chart and #21 in the UK.
The album was also certified Gold in Australia, Belgium, the United Kingdom and the U.S., and charted in a total of 15 countries.
Interpol's 'Evil' also came with a music video that centered around an horrific car accident and a creepy puppet that gets taken away by emergency services to be operated on. That video has over 11 million views on YouTube.
If you are not familiar with Interpol but think you have heard them before, the band's lead vocalist Paul Banks does sound almost identical to  the British rock band Editors' lead singer Tom Smith in some of their tracks including this. Just so you know.
Listen to Interpol's 'Evil' as featured on The 100 in that music video below and then compare it to a song like Editors 'The Weight of the World' and you'll hear it.
You can also hear Antics, the album it originated on, in the Spotify player below.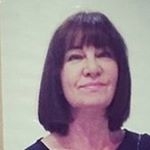 Latest posts by Michelle Topham
(see all)