Jackson Browne's 'Running on Empty' was one of two stellar songs featured on last night's episode of the dark fantasy series Supernatural on The CW — Supernatural, Season 15, Episode 19, "Inherit the Earth".
The song was played during the montage at the end of the episode as Sam and Dean ride off. And, no, even though that felt like the last episode. It wasn't.
That event will sadly occur next week.
Jackson Browne's 'Running on Empty' was the title track of the singer songwriter's fifth studio album.
Released in 1977 via David Geffen's Asylum record label, the entire album was recorded while Browne was on tour and, while it sounded completely different than all of his other work before or since, it became the album that has been his most successful.
Browne's 10-track Running on Empty album made it all the way to #3 on the Billboard Pop Albums chart in 1978, and was eventually certified 7 x Platinum in the United States, Platinum in Canada and Gold in the UK, Germany and Spain.
Jackson Browne's 'Running on Empty' single also hit the #11 spot on the Billboard Hot 100 chart and stayed on the chart for 17 weeks. (article continues below…)
Listen to The Youngbloods' 'Get Together' from Supernatural, Season 15, Episode 19, "Inherit the Earth"
Since its release, the track has become one of the singer's signature songs and is often played during his concerts. Even today.
The song also came back into the public's consciousness in a big way in 1994 when it was used various times in the hit Tom Hanks movie Forrest Gump.
During the run-up to the Presidential Election in 2008, Browne heard 'Running On Empty' being used by Republican candidate John McCain during a TV commercial to make fun of then Democrat candidate Barack Obama's energy policy.
Furious about how it was used and about the copyright violations, Browne sued McCain, the Ohio Republican Party and the Republican National Committee. Browne won his lawsuit in court and was awarded an undisclosed sum of money.
Even more important to Jackson Browne, however, was that McCain and the Republican Party were also forced to apologize.
Listen to Jackson Browne's 'Running on Empty' from last night's episode of Supernatural below.
The final episode of the series will air next week on The CW.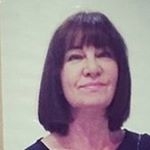 Latest posts by Michelle Topham
(see all)