American electronic music producer Jai Wolf had a song featured on this week's episode of the historic drama Dickinson. The track was Jai Wolf's 'Lost' feat. Chelsea Jade, and it showed up on the soundtrack of Dickinson, Season 2, Episode 4, "The Daisy follows…".
The song was heard as we see Emily lost in the hedge maze after she has been deliberately abandoned by Frederick Law Olmstead. (It helps her writer's block).
Jai Wolf's 'Lost' feat. New Zealand singer songwriter Chelsea Jade is a non-album single released by the music producer in 2018.
It is one of several singles he has released in collaboration with singers like Wrabel, MNDR, and bands like Day Wave.
Jai Wolf himself is a New York-based electro pop producer whose birth name is Sajeeb Saha.
Related: Listen to Overcoats' 'The Fool' as featured on Dickinson — it's so cool
Born in Bangladesh, he has been living in the States since the age of one. The artist began producing music in 2011 using the name No Pets Allowed, but changed his name three years later to his current moniker.
For most of that first year, he remixed music for the likes of Alesso, Skrillex and Melanie Martinez, until he began to create his own music in 2015.
Since then, Jai Wolf has released several successful singles, an EP and a debut album — The Cure to Loneliness.
As for Chelsea Jade, she is a Los Angeles-based singer songwriter who has written songs for luminaries like The Chainsmokers and the band Wet.
The South African native has also released several of her own singles, three EPs and a debut album. Her latest is her 2020 non-album single 'Superfan'. (her cool black and white music video is here)
Listen to Jai Wolf's 'Lost' feat. Chelsea Jade as featured on Dickinson in the song's official music video.
Dickinson is available to watch on Apple TV+.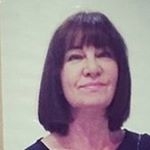 Latest posts by Michelle Topham
(see all)