English singer songwriter James Bay's gorgeous song 'Slide' was one of the many superb songs chosen for the soundtrack of the Netflix teen drama series Love, Victor.
In this instance, James Bay's 'Slide' was played on Love, Victor, Season 1, Episode 10, "Spring Fling" during the scenes as Andrew kisses Molly and then drives away, as Mia cries and as Pilar and Victor are walking home.
The track continues to play over Simon's monologue.
It is not just the 'Slide' melody that is so lovely during these scenes either, but also the soul-tearing lyrics.
Lyrics like:
From the hot strobe lights and the spiked punch bliss
And the long walks home in the dark we'll miss
Nobody teaches you how to reminisce
Nobody teaches you to hurt like this
'Slide' is a track from Bay's sophomore studio album Electric Light.
Released in 2018 via the Republic Records label, Electric Light is known for its varied styles of music and, for that, grabbed critics' attention. Particularly as, even with its mish-mash of sounds and flavors, it works.
The album spawned four singles and charted in 19 countries including the United Kingdom and the United States.
Its highest placing was in the #2 spot on the UK Albums Chart. It was eventually certified Silver in that country.
Listen to James Bay's 'Slide' as played on Love, Victor on his album Electric Light below. Then do not miss the touching live performance he gives in the video below that.
You can follow the British singer on his official website.
Love, Victor is currently streaming on Hulu.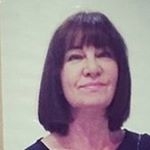 Latest posts by Michelle Topham
(see all)