The superb British electro-pop producer and singer songwriter James Blake has had yet another song featured on a TV series, this time on Hulu's new comedy series Woke, with Blake's 'Don't Miss It' making an appearance on the show's first episode this week — Woke, Season 1, Episode 1, "Rhymes with Broke".
The song was heard at the end of the episode as we see protagonist Keef Knight leaving Golden Con.
James Blake's ballad 'Don't Miss It' was the second single release from the singer's fourth album Assume Form.
And what was initially interesting about this song was Blake explaining 'Don't Miss It' was about deciding to express yourself when, as a man, you have been told to do completely the opposite for your entire life.
A reality that was quickly shot down by a Pitchfork review (God, isn't that online rag absolutely the worst?), which called the song 'sad boy music'.
James Blake's 'Are You Even Real?' music video is surreal and disturbing but quite beautiful
Of course Blake, not willing to put up with bullshit comments from what often amounts to nothing more than an online magazine that spends its time trolling artists, shot back that the review "was problematic".
He went onto explain society is already dealing with an epidemic of men suffering severe depression or even committing suicide as they are afraid of sharing their feelings, and comments like that certainly do not help.
After all the reviewer, Kevin Lozano, while he thought he was being clever was just buying back into societal pressure for men to shut up and keep quiet, no matter how they were feeling.
And he was telling James Blake to do the same.
Other much smarter magazines and reviewers, however, called the song one of Blake's bests and recommended it be played on repeat.
Listen to James Blake's 'Don't Miss It' in the song's lyric video below.
The singer also performed a stunning live version of the song at the Spanish music fesival Primavera Sound a year later that is well worth a watch.
You can do that below.
As for Woke, starring Lamorne Morris, it is currently streaming on Hulu. And yes, it is based on a real incident in the life of cartoonist Keith Knight (similar name!)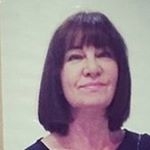 Latest posts by Michelle Topham
(see all)