Canadian singer songwriter Jann Arden's 'Good Mother' was played on the first episode of the teen drama series Dawson's Creek. A series that will be released on Netflix tomorrow (November 1st, 2020).
The song was played as we see Joey's sister Bessie applying Joey's lipstick.
Jann Arden's 'Good Mother' is from the singer songwriter's 10-track sophomore studio album Living Under June. The album was released in 1994 via the A&M record label, and eventually spawned several adult-contemporary hit songs including 'Good Mother'.
Living Under June went on to sell more than 1.4 million units. The official music video for 'Good Mother' (watch it below) also won the 1996 Juno Award for Video of the Year.
The video features Jann Arden singing 'Good Mother' interspersed with footage of a homeless teen sleeping on the street in the rain then getting up and finding a suitcase full of old photos of a mother and child, and other footage of young boys playing together years ago. (article continued below…)
Listen to Say-So's 'Mercy Me' from Dawson's Creek, Season 1, Episode 1, "Pilot"
The music video ends with the teen sitting on steps and being handed money by a stranger. In front of him is a sign that reads "Stranded. Need money to get home".
In other words, if you have a good mother (and a good father), you always have a home to go to and someone who will take care of you.
Listen to Jann Arden's 'Good Mother' from Dawson's Creek in that official music video below. You can also hear it on her 1994 album Living Under June in the Spotify player below that.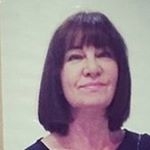 Latest posts by Michelle Topham
(see all)