Folk, pop and rock duo Say-So's 'Mercy Me' was featured on the first episode of Dawson's Creek more than 20 years ago. This week, the cool, upbeat song and the show are likely to get a whole new following as every season of Dawson's Creek is finally released on Netflix.
Say-So's 'Mercy Me' showed up on Dawson's Creek, Season 1, Episode 1, "Pilot", and was the song that played as Dawson, Joey and Jen are in the school's cafeteria.
Advertising
The alternative pop track is the first song from the Nashville-based husband and wife duo's 11-track self-titled debut album, which was released in 1997.
The pair, Jim and Kim Thomas, play all the instruments with Kim providing the lead vocals and Jim the backing vocals. 'Mercy Me' — lyrics and music — were also written by Kim.
At the time of its release, the song came with an official music video that, thankfully, someone recorded from late-night TV and uploaded to YouTube (watch below), and has an addictive melody you won't quickly forget. (article continues below…)
Listen to Chumbawamba's 'Tubthumping' from Dawson's Creek, Season 1, Episode 1
Listen to Say-So's 'Mercy Me' as featured on Dawson's Creek, and check out some of the other songs from the same episode here.
Advertising
The teen drama series Dawson's Creek originally aired between 1998 and 2003. The series starred James Van Der Beek as Dawson, Katie Holmes as Joey, Joshua Jackson as Pacey, and Michelle Williams as Jen.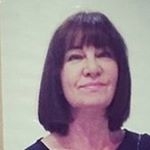 Latest posts by Michelle Topham
(see all)