American singer songwriter Jasmine Ash's 'My Body Lies Over the Ocean' was played on the new episode of Batwoman this week — Batwoman, Season 2, Episode 3, "Bat Girl Magic!".
Portland, Oregon based Jasmine Ash has been active in the music industry since 2006, although her music gained much more attention when her song 'Starlight' was featured in a Ferrero Rocher commercial that was used in both the U.S. and Europe.
Ash released her debut album Beneath The Noise in 2012, but it is having her songs licensed for hit TV shows and for TV promos that have seen her gain the most success.
Shows like Ugly Betty, One Tree Hill, Awkward, Prom, Girls Guide To Depravity, The Good Wife, Grey's Anatomy and Pretty Little Liars to name just a few.
Now, this week, she adds The CW superhero TV series Batwoman to that list. (continue reading and listen to Jasmine Ash's 'My Body Lies Over the Ocean' after the promo for music from last week's episode…)
Listen to Dorothy's 'Ain't Our Time to Die' from Batwoman, Season 2, Episode 1
Listen to Jasmine Ash's 'My Body Lies Over the Ocean' from last night's Batwoman in the video below.
The song is a new release, and is an ethereal derivation of the traditional Scottish folk song 'My Bonnie Lies Over the Ocean'.
A song that is said to have been written in the mid-1700s after the defeat of Bonnie Prince Charlie at the Battle of Culloden, and his exile for the rest of his life in Continental Europe.
As for Season 2 of Batwoman, the show is currently airing on The CW.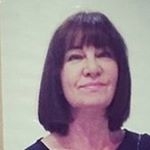 Latest posts by Michelle Topham
(see all)