The Joan Jett & The Blackhearts song 'Bad Reputation' was played on the soundtrack of The Cleaning Lady last night — The Cleaning Lady, Season 1, Episode 4, "Kabayan".
The track is one of the American hard rock band's most notable songs, is one of the most iconic songs in all of rock and was named by VH1 as the 29th best hard rock song of all time.
Joan Jett & The Blackhearts 'Bad Reputation' was released in 1980 as the title track on Jett's debut studio album.
Weirdly, considering its now-iconic status, the track was only ever released as a single in Germany, but it was still eventually certified Gold in the United States.
'Bad Reputation' also has an official music video that was directed by British director David Mallett.
In it, Jett is kicked out of various bars and restaurants then told by just about every mainstream record label they have no interest in publishing her music.
The video was based on Jett's real-life experiences with record labels — 23 in total — all of who, turned down her debut album. Negative opinions that eventually caused Jett to self-publish the album.
After getting a superb response from fans as the band sold Bad Reputation during concerts and other live gigs, the album was eventually picked up by Boardwalk Records and re-released.
It has been re-released several times since, as Joan Jett's popularity only continued to grow.
Nowadays, of course, Jett is known as a pioneer for women in hard rock, and world-renowned as a superb rock singer and musician.
Listen to Joan Jett & The Blackhearts 'Bad Reputation' as played on The Cleaning Lady in that music video, and on the band's debut album.
Even today, you can still hear the intense passion and "bite me" attitude Jett obviously had when she recorded it. And don't you love that?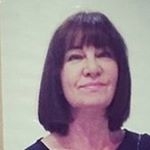 Latest posts by Michelle Topham
(see all)