Jon Batiste's 'What a Wonderful World' was the version of the iconic song featured on The Boys last night — The Boys, Season 2, Episode 7, "Butcher, Baker, Candlestick Maker". (Listen below).
The song was played right at the opening of the chilling episode as we see a man going about his business, while being inundated with right-wing propaganda about super terrorists.
As he is subjected to more and more propaganda, its paranoia-inducing goals have an effect. To the extent that the man shoots and murders a bodega worker he suspects of being a super villain.
Of course, he is not.
While all this is happening, Jon Batiste's 'What a Wonderful World' is playing in the background, ironically showing the world isn't really that wonderful when people can be so easily manipulated into believing what politicians and others in authority tell them. (Shades of the current insane worldwide panic over Covid-19, anyone?)
Jon Batiste's 'What a Wonderful World' is a piano-based much more melancholic version of the famous song. The track is from his 2018 album Hollywood Africans; one of 13 EPs or albums the musician has released since 2005.
Batiste, of course, is most known for being the current band leader and music director on The Late Show with Stephen Colbert. A position he has held since mid-2015 along with his house band Stay Human.
Listen to Cynthia Fee's 'Thank You For Being a Friend' from The Boys, Season 2, Ep. 6
Listen to Jon Batiste's 'What a Wonderful World' in the song's music video.
A video that follows a group of African nuns as they wander around London, eat on a park bench, see the sights and end up at a late-night fairground where they take some of the rides. All the while smiling and laughing at how wonderful life can be.
The superb and always thought-provoking The Boys Season 2 is currently airing on Amazon's Prime Video.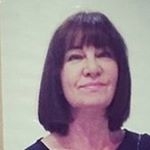 Latest posts by Michelle Topham
(see all)