British singer songwriter Jordan Max's 'Hell' showed up on the soundtrack of the fantasy series Charmed last night — Charmed, Season 3, Episode 6, "Private Enemy No. 1", which aired on March 14th, 2021.
The song was played during the montage as Abby is being watched by Mel through the scrying glass, as Maggie and Jordan start to talk about the feelings between them and as Mel is cyber stalking Bella.
Jordan Max's 'Hell' is from the singer's first professional release — a four-track EP Only One Is King, which was self-released in 2016.
The Oldham-based alternative pop, R&B artist followed up his debut EP with his second EP titled War two years later. That was released via Neon Gold Records, with his debut album Tales of Us also arriving the same year.
(continue reading and listen to Jordan Max's superb 'Hell' after the music promo for another song from an earlier episode of Charmed…)
Listen to Luca Fogale's 'Surviving' from Charmed, Season 3, Episode 2, "Someone's Going to Die"
'Hell' came with an official music video featuring a group of young men hanging out around a rundown housing estate, smoking, wandering aimlessly around, playing dominoes, boxing — just generally wasting their lives doing nothing much of importance and, likely, without any opportunities to do something useful even if they wanted to.
Hell. That is often all many young British men have to look forward to when they hit adulthood.
Listen to Jordan Max's 'Hell' as heard on last night's Charmed in that official music video below, as well as on his debut EP.
The song is so liked by TV show music supervisors, it has also shown up on shows like Shooter, Ballers, and Rosewood.
You can learn more about the singer on his official website.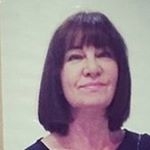 Latest posts by Michelle Topham
(see all)