This week, Canadian indie singer songwriter Luca Fogale added another song to the music he has had licensed for popular TV shows in the last couple of years.
This time with Fogale's song 'Surviving', which was played during the montage at the end of the latest episode of the hit supernatural series Charmed last night — Charmed, Season 3, Episode 2, "Someone's Going to Die", which aired on January 31st, 2021.
Luca Fogale's 'Surviving' is from the singer's recently released 12-track sophomore album Nothing is Lost, which saw the light of day via Amelia Recordings last year.
The track itself is a melancholic, somber yet ultimately quite hopeful track. One that illustrated those last Charmed scenes beautifully.
Other shows you may have heard Fogale's gorgeous music featured on include Grey's Anatomy (several times), NCIS: Los Angeles, Station 19, Nancy Drew and Light as a Feather. (continue reading and listen to Fogale's 'Surviving' after the promo…)
Listen to Lulu Hand Grenade's 'Heroes Never Die' from Charmed, Season 3, Episode 1
Listen to Luca Fogale's 'Surviving' as featured on Charmed last night in the song's music video. A video that is quite powerful, as it just has the singer sitting at a piano in an otherwise empty room playing and singing the song.
You can also listen to the song, along with 11 other similarly superb tracks, on his album Nothing is Lost, and keep up-to-date on new music being release by Fogale via his official website, and grab his latest album via Bandcamp.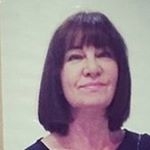 Latest posts by Michelle Topham
(see all)