Luca Fogale's 'Surviving' one of a slew of excellent songs on Grey's Anatomy this week
It is difficult to think of another mainstream TV show that has featured as much superb indie music over the last 10-15 years as Grey's Anatomy.
That show has introduced me to previously-unknown-by-me artists like Sleeping At Last (a huge favorite of Grey's Anatomy music supervisors), former Broadway star Joanna Jones, Irish singer songwriter LYRA, British indie pop singer Florrie and, this week, Canadian singer songwriter Luca Fogale.
It was Luca Fogale's 'Surviving' that was played on the first episode of the new season of Grey's Anatomy during DeLuca's intervention and while Meredith is in the supply closet — Grey's Anatomy, Season 17, Episode 1, "All Tomorrow's Parties". (Listen below)
The song is from Fogale's recently released sophomore studio album Nothing Is Lost.
It is also a track that, if I had heard it independent of Grey's Anatomy, I would still have said "That song would be perfect for that show", as it is such a beautiful but sad sounding song that is ultimately quite hopeful.
The type of track Grey's Anatomy fans love so much.
Luca Fogale's album Nothing Is Lost has several similarly powerful songs featured on it.
One I would recommend to Grey's Anatomy's music supervisors the next time they are looking for something heart-felt and lovely is the track 'Unfolding' — which has a similarly melancholic feel.
You should listen to it. (article continues below…)
Listen to GoldFord's 'Walk With Me' from Grey's Anatomy, Season 17, Episode 2, "The Center Won't Hold"
Grey's Anatomy is not the first show to feature Fogale's music either. There are several other music supervisors that have noticed his gorgeous voice, touching music and lyrics. In fact, you may have already heard his work on shows like Light as a Feather, Station 19, and NCIS: Los Angeles.
'Surviving' being the third song Luca Fogale has had featured on Grey's Anatomy over the last couple of years, though, it is safe to say it is there he is loved the best.
Listen to Luca Fogale's 'Surviving' in the song's official music video below and on his new album in the Spotify player below that.  You can learn more about him on the musician's official website.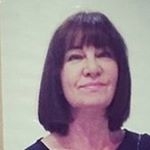 Latest posts by Michelle Topham
(see all)