The iconic former American, naturalized French singer Josephine Baker's 'Besame mucho' was one of the tracks played on the HBO series Lovecraft Country this week — Lovecraft Country, Season 1, Episode 7, "I Am".
The song was heard on the episode as Atticus confronts Montrose outside his apartment.
'Besame mucho' was just one of many Josephine Baker became known for singing over her more than 50-year career.
It was originally composed by Mexican composer Consuelo Velazquez using music from Spanish composer Enrique Granados. She was also the first person to record the track in 1941.
Since then, many versions of the song in many different music genres have been released by such luminaries as Jimmy Dorsey, Edith Piaf, Elvis Presley, Dean Martin, Diana Krall, Dave Brubeck, Andrea Bocelli, Placido Domingo, Chris Isaak, Nat King Cole and even The Beatles, who released a rock n' roll version of the track.
Josephine Baker's 'Besame much' was one of the earlier covers of the original song. Baker's version was released in early 1945 via Colombia Records and was an immediate hit.
Baker then re-released the song several times on various albums throughout her career.
During her life, Josephine Baker was as much known for her erotic dancing, acting, civil rights work and French Resistance work during World War II than she was for her singing.
The latter made her a hero in France after the war, and even earned her two awards — the Croix de guerre from the French military and the Chevalier of the Légion d'honneur, which was awarded to Baker by General Charles De Gaulle.
Listen to The Penguins' 'Baby Let's Make Some Love' from Lovecraft Country, Season 1, Ep. 7
Baker denounced her American citizenship in 1937 after experiencing many racist incidences both while growing up in the U.S. and on later visits back to her home country.
Racism she did not experience in France or in most of the rest of Europe where she often performed.
She eventually became the most successful American artist in France; a country she called home for the rest of her life.
Listen to Josephine Baker's 'Besame mucho' from Lovecraft Country below.
And, if you love her voice, her album C'est Vous, which features many of her most popular songs, is well worth a listen. You can do that in the Spotify Player at the end of this article.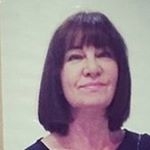 Latest posts by Michelle Topham
(see all)